Fated
Firma Studios
Set in the age of the Vikings, Fated is a first-person narrative driven action-adventure game with characters who come to life. The game, which will be released episodically, aims to focus on "emotion rather than gameplay." I had a chance to go hands-on earlier this year with the game's demo and was impressed by the quality of the character interaction and how quickly I was able to "connect" with my daughter in the game – who reacts as you pay attention to her in a way that is uniquely possible with VR. The demo suggested a fairly layered and epic plot and I cannot wait to see how the story unfolds.
Expected Release: Q1 2016
Supported Headsets: Oculus Rift, HTC Vive, PlayStation VR
The Gallery: Call of the Starseed 
Cloudhead Games
One of the oldest "made for VR" games out there, Cloudhead's The Gallery is a story that will be told in an episodic fashion starting with The Gallery: Call of the Starseed. The game will tell a narrative through discovery, with a heavy emphasis on the ability to interact with your environment. Making use of hand tracked controllers, nearly every object in the game can be picked up, examined, and played with – oftentimes with fun results (for example, if you hold a seashell to your ear in the game, you can 'hear the ocean' in that ear). The game also utilizes a movement system, called 'Blink,' that is specifically tailored to an exploratory VR experience. The Gallery is unquestionably one of the most exciting VR titles that will come out next year.
Expected Release: Q1 2016
Supported Headsets: Oculus Rift (Oculus Touch support confirmed), HTC Vive, PlayStation VR
Get Even
The Farm 51 & Bandai
Get Even is a title that blurs the line between reality and virtual reality in more ways than one. Using "large-scale, real-world scanning"  combined with "advanced lighting effects" the game creates an environment so realistic that it appears to be nearly indistinguishable from reality. Beyond an innovative approach to the game's aesthetic, Get Even also approaches the First Person Shooter genre with an innovative twist intertwining the single and multiplayer experiences into a single cohesive narrative that the developers say "has a deeply emotional dimension," that relates to real life fears and situations.
Expected Release: TBA 2016
Supported Headsets: Oculus Rift, PlayStation VR
Hover Junkers
Stress Level Zero
Hover Junkers is an online multiplayer first-person shooter fought from the decks of hovering piles of junk (which you can customize to your liking). The game takes advantage of the 'limitations' of room scale by having all the action take place on your own hover boat. You are able to crouch behind cover and aim just like you would in real life. Stress Level Zero has been teasing us for months with an innovative wide open development strategy (they live stream their development sessions on Twitch) and soon we will finally get a chance to play ourselves. We can't wait.
Expected Release: TBA 2016
Supported Headsets: HTC Vive
The Hum: Abductions
Totwise Interactive 
The Hum: Abductions is the first in what Totwise is promising a long serious of titles in "The Hum" universe. In this first title you assume the role of Holly Sanders, a mother and wife, who is living hard days since her husband's mysterious vanishing, months ago. Throughout the game, you will uncover the events that took place and the terrifying revelation that lies at the end. Combining fantastic graphics and a deep story with literal novels worth of lore, The Hum is a title we cannot wait to explore.
Expected Release: TBA 2016
Supported Headsets: Oculus Rift, HTC Vive, PlayStation VR
I Expect You to Die
Schell Games
A clever parody on spy films like James Bond, I Expect You To Die is an award winning demo from Schell Games that is currently being turned into a full game. The first level involves the escape from a gas-filled airplane cargo hold in a very Bond-like car full of money and gizmos – and a bomb. The final release will come with "at least four new levels" and "also: awesomeness" according to the developer, Jesse Schell. He continued to say that if there is interest, "we'll surely do more." A combination of cleverness and comedy, I Expect it to be epic.
Expected Release: TBA 2016
Supported Headsets: Oculus Rift (Oculus Touch support confirmed)
iOMoon
Headtrip Games
The product of a former Rockstar art director who worked on games like Max Payne 3 and Grand Theft Auto and the music composer for the Bioshock series, iOMoon is a space exploration game built for VR. In it, you play the role of a disembodied scientist who has crash landed on Jupiter's moon IO. You are tasked with exploring the world and looking for new forms of life while trying to reach your rendezvous team. The game's incredible visuals are matched with a pacing that is perfect for VR and a soundtrack that is shaping up to be among the best of the early group of titles (Gary Schyman is a genius).
Read More: Join the search for extraterrestrial life with iOMoon
Expected Release: Q1 2016
Supported Headsets: Oculus Rift, HTC Vive, PlayStation VR
Job Simulator
Owlchemy Labs
One of my personal favorites, Job Simulator puts you in the shoes of – human – in a future where most jobs have been taken over by computers. In an effort to keep man from getting too lazy everyone is forced to attend simulations of regular jobs that used to be done by human counterparts. That may sound boring at first but it is far from it. Job Simulator is far and away one of the funniest games coming to VR. The real fun comes from deviating from the jobs you are assigned to and simply goofing off in the world – just like real life.
Read More: Job Simulator shows just how fun VR can be
Expected Release: April, 2016
Supported Headsets: Oculus Rift (Oculus Touch support confirmed), HTC Vive, PlayStation VR
John Wick
Starbreeze, Lionsgate & WEVR
A first-person shooter based on the popular film series John Wick, this title is expected to impress. I had a chance to try the game's demo/trailer which was created by WEVR earlier this year. The version I was shown did not include any gunplay but it is something that will be a part of the full release when it comes out. It is worth noting that Starbreeze, who are handling the full game's development, has a pedigree for good FPSes with the Pay Day series.
Expected Release: Spring 2016
Supported Headsets: HTC Vive and "most VR headsets" (Likely Oculus Rift and PlayStation VR)
Lucky's Tale
Playful Corp.
Lucky's Tale is a platformer title that has been built specifically for VR from the get go. At first glance, a platformer in VR may seem like an odd fit, but Playful has done some absolutely masterful work with the game's camera – giving the player presence in the scene. You play as the titular character Luckey across a number of lovingly designed colorful and fun levels. Everything from the menus to the game itself feels purposeful and built around the idea of maximizing the potential of VR in a classic genre. Lucky's Tale should most definitely not be missed.
Read More: Lucky's Tale is the Super Mario 64 of VR
Expected Release: Q1 2016
Supported Headsets: Oculus Rift (Bundled free)
Minecraft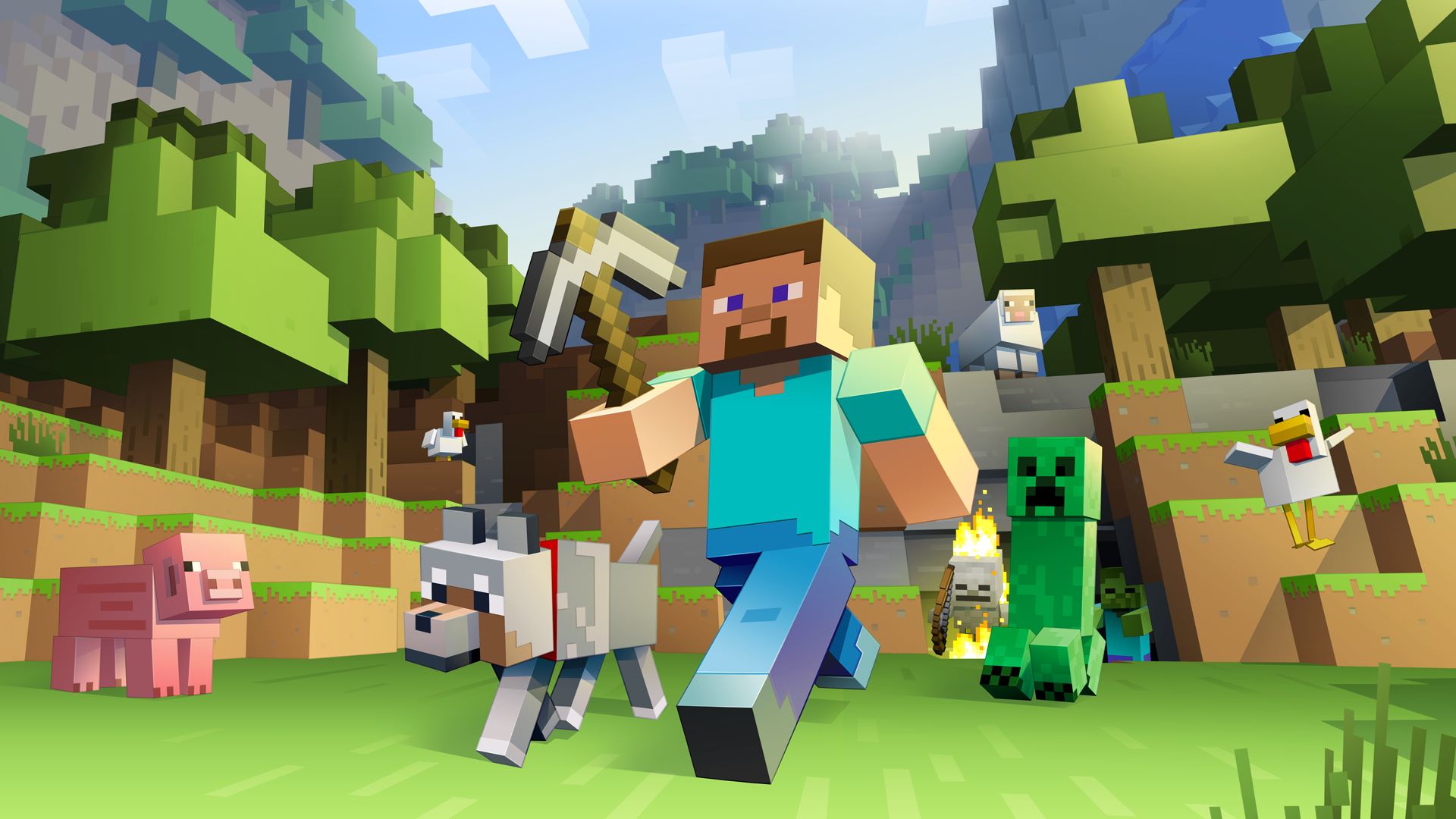 The immensely popular game is coming to VR after an initial dropout in development after Oculus was acquired by Facebook. According to Oculus the game will be ported to both the Oculus Rift as well as the Gear VR – which seems like an impossible feat, until you realize that John Carmack has made it his pet project.
Expected Release: Sometime in 2016
Supported Headsets: Oculus Rift, Gear VR