As expected Valve did not make an appearance at E3 2017 and the world is left wondering where their "killer app" is and what those three made-for-VR games could be. But alas, uncovering those secrets was not meant to be, at least not yet. Instead, this year's E3 was a bit light for Valve, HTC, and the Vive in general. Virtually all of the Vive games we saw were just demos that happened to be running on Vives and weren't really specifically targeted or marketed as Vive titles.
But nevertheless we played a lot of Vive stuff so we've made a list of the three best VR games we tried on the HTC Vive at E3 2017.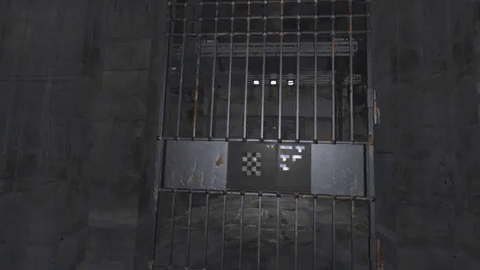 Runner-Up: The Talos Principle VR
VR is a great medium for slow-paced cerebral puzzle games and there are few that have garnered as much modern popularity as The Talos Principle. Croteam teased VR support back in February when they also announced both Serious Sam 3 and The Second Encounter would be getting VR versions as well. During E3 2017 at the Devolver Digital lot the game was being shown again behind closed doors for private press demos and after trying it ourselves, the translation feels entirely natural. The demo was limited, but it does have new and reworked content that will absolutely help it become one of the top VR puzzle games to watch.
For more on what we thought of The Talos Principle VR, check back later this week.
Runner-Up: Fallout 4 VR
Heading into E3 2017 this was easily the most anticipated VR game on most people's horizons. There are tons of places we can't wait to explore and all of the new mechanics shown during the trailer above and at our hands-on demo prove that this is truly bringing the entirety of Fallout 4 into the immersive realms of VR. Re-exploring the wasteland again will be wonderful. The demo we tried was a significant improvement over last year's barely functional version so all signs are pointing towards Fallout 4 VR being one of the best and most exciting releases to look forward to.
Make sure you also check out more on what we thought of playing Fallout 4 VR with full locomotion at E3 2017.
Best HTC Vive Game of E3 2017: DOOM VFR
Honestly if you told me that UploadVR's favorite HTC Vive game at E3 2017 was from Bethesda but wasn't Fallout 4 VR I'd have called you crazy and told you to go get yourself checked out for rad exposure. But alas, here we are, you're not crazy, and we're eagerly awaiting more details on DOOM VFR. The game was revealed during Bethesda's press conference last week and we got the chance to go hands-on with the game and all of its bombastic blood, guts, and gore. While this isn't the entire DOOM 2016 game in VR, it does feature a unique experience with some new content and plenty of guns and bullets to keep the adrenaline pumping. The whole thing works better than you'd think it would and it was easily one of the highlights of the show. It was a close call, but DOOM VFR is our favorite HTC Vive game from E3 2017.
Make sure you also check out our hands-on impressions for more details about why we loved DOOM VFR so much.
—
Which HTC Vive games are you most excited about from E3 2017? Let us know in the comments below! And be sure to check our lists for the best PSVR games at E3 and best Oculus Rift games at E3 from this year.