Bill Gates once famously said, "content is king." That old adage has proved true throughout the years. Take smartphones for example, it wasn't until we started seeing good content that was created specifically for the medium that the revolution really began to take off in the main stream.
The same will undoubtedly be true for virtual reality, which represents a wholly new medium that asks a decent amount from the average consumer. I mean if you thought trying to convince people to carry a small computer in their pocket everywhere they went was hard, try asking them to sit there with something strapped to their face.
Now before you take out your pitchforks listen up, I think – no – I know, people are going to be willing to do so once they get a glimpse at the content that the medium can bring. And that is the reason that the Oculus Rift is planning on launching with "tens of real games," according to Oculus' founder Palmer Luckey.
Speaking with him at a recent event, Luckey told us that we should be expecting a pretty hefty launch library, "I don't want to make any promises… but it's going to be tens of things that are of pretty high quality." Luckey stopped short, however, of giving us any kind of exact number, "you could say, we're going to have a library of 200 games. But a lot of them are just mobile—there's a lot of applications on Gear VR. Just very small snippets of game play. We don't necessarily want to make a number based on that because it's just grossly over inflated."
Luckey was careful to make the distinction between "snippets of game play," and "real games." The content that is coming to the Oculus Rift's launch will be beyond what we have seen in the past, which has for the most part been those "snippets of game play," that we have been able to download on Oculus Share. But according to Luckey, these games coming to the platform's launch will be "real long form content that you're going to spend a lot of time in."
As of now, Oculus has announced a $10 million developer grant fund for content creation on the Rift. Currently, however, the company has not released any of the names of the development companies who have received any of that funding. "A lot of them aren't ready to announce anything," says Luckey, "even the stuff we are 100 percent funding, we're not making announcements for." He continued, "you're going to see more and more announcements made as more and more games are ready."
Beyond the mystery $10 million, Oculus has given us a look at some of the games and experiences that we can expect to see with the launch. At the CV1 announcement event in early June, we were shown a slide that outlined the sixteen official, original launch partners as well as getting a peek at some of those projects at E3. Those companies (and the known VR titles they have produced) are:
Playful – Lucky's Tale
CCP Games – EVE: Valkyrie, EVE: Gunjack (Gear VR)
Gunfire Games – Chronos, Herobound: Spirit Champion, "Project X"
Ozwe Games – Anshar Wars (Gear VR)
Insomniac Games – Edge of Nowhere
4A Games – VR Project Unknown, previous work: Metro series
Sanzaru Games Inc. – VR Sports Challenge
Carbon Games – AirMech
https://www.youtube.com/watch?v=WOP0aZkOBGE
Climax Studios – Bandit Six (Gear VR)
Ready at Dawn – VR Project Unknown, previous work: The Order: 1886
Haromix – Harmonix Music Visualizer VR (Previously Shown on Sony Morpheus)
https://www.youtube.com/watch?v=IA6Bjbn9z44
Glu – VR Project Unknown, previous work includes: Kim Kardashian: Hollywood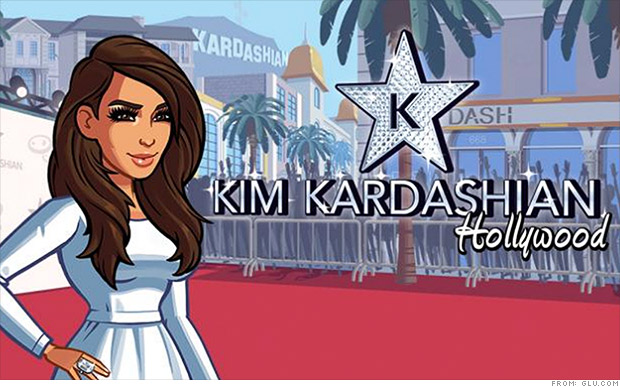 Coatsink – Esper
High Voltage Software – Damaged Core
https://www.youtube.com/watch?v=QzAhJgneGoM
Signal Studios – VR Project Unknown, previous work: Toy Soldiers
Square Enix – Hitman: Go (Gear VR), previous work: Chrono Trigger, Final Fantasy series, Hitman series, Tomb Raider, Deus Ex series, and SO many more.
While a number of these initial launch partners have yet to tip their hand as to what they are doing for VR, one can look into the previous work some of these studios have done for hints. For example, while Signal Studios has yet to announce a VR title, looking at the table top aesthetics of some of their previous work like Toy Soldiers it perhaps hints that may be a direction the studio chooses to go again.
Glu is another company with whom it may be easy to read the tea leaves. Previously the company has released titles like the insipid Kim Kardashian: Hollywood game which at one point was making over $700,000 a week, demonstrating everything that is wrong with society. Its 'freemium' model is something that they will likely try to bring with them to VR, along with potentially celebrity-endorsed titles (now you can listen to Kimmy K babble inanely with full binaural audio, woo-hoo!).
Harmonix is an interesting one, as they have already shown VR content before, albeit on the Sony Morpheus. It will be interesting to see if they have something separate for the Oculus launch. And they aren't alone either, multiple other companies of that list have already released titles for the Gear VR. It remains to be seen if we will see those titles ported to the Rift or if those partners have entirely new content to show off.
One other company that we can wildly speculate around on that list is Square Enix, who have already announced that they are bringing their hit mobile title Hitman: Go to the Gear VR. Square Enix is one of the largest and most well respected game developers of all time, with many legendary classics under their belt, including Palmer Luckey's favorite game of all time – Chrono Trigger. Luckey once tried to buy the rights to the game but "they wouldn't sell it to me," he says. What Square Enix has ready for VR's debut is still a major unknown but it's fun to dream about even a VR port of a game like Chrono Trigger or any of the old 2D classics from the company. We have seen developers experiment with this view before, in fact Gerald Terveen's "The RPG Room" tech demo serves as an excellent example of how that aesthetic could translate to the new medium.
As we march ever closer to VR's release we will hopefully get more announcements on titles soon. It is looking like Oculus Connect will play host to a number of announcements from the Gear VR, to the Rift, to of course content. We will be there on the scene to report back to you with any updates we receive.