Seemingly out of nowhere CCP Games dropped a major update to Sparc with new game modes and spectating options.
Sparc is one of those VR games that just felt special when you played it. The smoothness of the visuals, excellent animations, fantastic Tron-inspired mechanics and stylings, and everything else just coalesced into a supremely polished package. But unfortunately it suffered from a lack of features and a tiny VR playerbase when it first launched. Despite it all, dedicated fans have kept it on life support even after CCP Games reigned in their focus on VR development nearly two years ago.
Today, that might start to change again. Out of nowhere Sparc's Championship Update is bringing a slew of new features to a presumed dead game, including:
New Online Modes: Quick Play, Custom Games, and Ranked matches,
Ranked Matches are wave-based to keep games flowing using a player's recent records to pit them against a worthy opponent and is split into 5 tiers. Players remain unranked until completing 10 Ranked games,
Ranked Leaderboard,
New Spectating Tools with different camera locations or even allowing free-fly view around the arena. Players can now see how many spectators they have and voice communication for spectators has been disabled.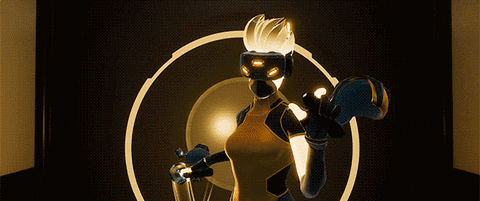 To this day Sparc is still one of my go-to VR games when I have friends over that aren't accustomed to the medium. Putting someone in my Rift and then playing against them on a PSVR is a great way to show the potential of VR gaming in a way that's easy to understand and get into.
There's no word at this time, but a Quest version would be superb. It would fit the wireless standalone format superbly well.
Let us know what you think of this sudden revival down in the comments below! You can buy Sparc on Oculus Home for Rift, on Steam for all PC VR headsets, or on PSN for PSVR. There is full cross-play between all devices.